How are you doing?
​
It's really useful to reflect on our own well-being from time to time and to recognise when we could do with a break from our busy lives, or a helping hand. Being open about our own well-being with ourselves and talking openly with others about how we're feeling is one of the most useful tools we have at our disposal when thinking about our mental health and well-being.
Your college has a team of trained peer supporters called 'welfare reps'. They're friendly, non-judgmental students who'll happily meet you for a cuppa in confidence and help you out where they can with some advice and a listening ear. Sometimes, all you need is a good chat (and cake!). However, if need be, they're trained to direct you to one of the wider support services available to students.
​
If you're considering getting in touch, hesitate no further- drop them a message and say hello! There really is no problem too small; you don't even need to have a reason.
Your College Welfare Reps
​
We suggest you contact a rep in your college, however you're more than welcome to contact another if you'd prefer or indeed one of the Galenicals team!
Aiden Warren
Georgia Rowley
Ellie Mcnally
Hannah Cooney
Izzy Buridge
Xav Leonard
Stephen Hodgeson
Josh Drinkwater
Claire Harris
Natasha McGowan
Grace Sellars
Jo Buckingham
Izzy Davies
Aarti Jalen
Sahar Shams
Jack Salen
Lulu Kharas
Mature & Post-graduate Welfare Rep
Clifton
---
Name: Aiden Warren
Year of study: 1
Contact Email: a.warren.2018@my.bristol.ac.uk
---
Cotham
---
Name: Georgia Rowley
Year of study: 2
Contact Email: gr17922@my.bristol.ac.uk
Name: Ellie Mcnally
Year of study: 2
Contact email: em17770@my.bristol.ac.uk
---
Montpelier
---
Name: Hannah Cooney
Year of study: 2
Contact Email: hc17413@my.bristol.ac.uk
Name: Izzy Burridge
Year of study: 1
Contact Email: tr18626@my.bristol.ac.uk
Name: Xav Leonard
Year of study: 2
Contact email: xl17277@my.bristol.ac.uk
---
Redland
---
Name: Stephen Hodgeson
Year of Study: 2
Contact email: sh17355@my.bristol.ac.uk
Name: Claire Harris
Year of study: 1
Contact email: c.m.harris.2018@my.bristol.ac.uk
Name: Josh Drinkwater
Year of study: 2
Contact email: jd17009@my.bristol.ac.uk
---
St George
---
Name: Natasha McGowan
Year of study: 2
Contact Email: ty18729@my.bristol.ac.uk
Name: Grace Sellars
Year of study: 2
Contact email: gs17013@my.bristol.ac.uk
---
St Paul
---
Name: Izzy Davies
Year of study: 1
Contact email: qo18547@my.bristol.ac.uk
Name: Jo Buckingham
Year of study: 2
Contact Email: jb17704@my.bristol.ac.uk
Name: Aarti Jalen
Year of study: 2
Contact email: aj17830@my.bristol.ac.uk
---
Stoke Bishop
---
Name: Sahar Shams
Year of study: 2
Contact Email: ss17091@my.bristol.ac.uk
Name: Jack Salen
Year of study: 1
Contact email: TBA
---
Whitehall
---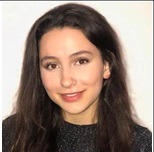 Name: Lulu Kharas
Year of study: 2
Contact Email: ak17210@bristol.ac.uk
---
---
Any questions or feedback? Please don't hesitate to contact the colleges welfare director by emailing